Positioning Statement
There is a growing movement to live a simpler lifestyle with less debt, less consumption and a lower environmental footprint. Only a creative community's response holds the potential to adequately tackle this urgent need for positive change.
Our current community design creates many cultural and financial problems. People need to travel greater distances to work and play, resulting in less community, adding to the desire for more consumption to replace the need for connection.
The carbon crisis and over consumption are the greatest threats our species have yet faced; no other crisis calls out as urgently for collective action to transform our lifestyles and communities.
We face the unique challenges and opportunities this crisis presents by stimulating and sustaining positive, proactive processes that engage and empower the entire community.
ACES will be a catalyst for that change by:
Building a live, work, play (complete) community based on Cohousing principles (designed to encourage community interaction).
Making it more affordable than the current community design.
Reducing its carbon footprint and impact on the natural environment from current community design.
We are attempting to be a model of creating community in a way that addresses many of the issues we face in our society using current community practices.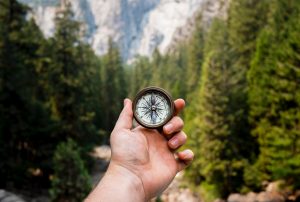 Core Group Goals
ACES was launched on December 10, 2017 by a dedicated group of individuals who comprise the core group. The core group will work collectively to complete the societies vision and mission statement.
Establish the core group.
Identify our key allies and build crucial networks
Raise awareness in the general public.
Attract and engage professionals to help with issues that are outside our skill sets.
Form Sub Groups to tackle the issues and tasks.
Create development company to carry out the project (The Shire).
Provide information and guidance on founding other ACE Values Communities.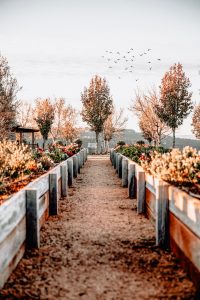 Community Goals
Build community resilience
Connect with our environment
Encourage community interaction.
Reduced energy consumption and carbon footprint.
Create "Live More With Less" atmosphere.
Reduce dependence on personal transportation.
Address affordability issues.
Utilize community based governance structure (sociocracy).
Be an example for other communities.
Community Structure Concept
IMPORTANT NOTE:
CURRENTLY, WE ARE ONLY IN THE EARLY STAGES OF THE PROJECT AND THERE IS NO GUARANTEE THAT THE PROJECT WILL EVEN
GET TO THE NEXT STAGE IN DEVELOPMENT OR GO FORWARD IN ANY WAY BEYOND THE SOCIETY'S FEASIBILITY AND PLANNING STAGE.
RESIDENTIAL:
Small lots (2,000 sq ft or less)
Small Homes (400 to 800 sq ft foundation) -1 story with loft /mezzanine, porch, etc.
Tiny Homes on wheels (100 to 400 sq ft on purchased lot or rental pad) anchored, skirted and porches.
Utilizing green building principles and green energy services (low environmental footprint).
AGRICULTURAL:
Community garden and/or agricultural component based on permaculture practices, Orchard (fruit and nut).
COMMERCIAL / LIGHT INDUSTRIAL:
Retail space (craft / grocery store, yoga, etc)
Tiny home construction
Tiny House Hotel (tourism and education)
Shared amenities (such as)
Community Kitchen
Gathering / meeting spaces
Children's play areas (indoor and outdoor)
Laundry
Exercise
Gardens
Pond / Water feature
Deck / Patio
Pet support / Dog run
Home business support
Large community Workshop and Craft area
Library / shared books
Guest cottage / tiny home
Teaching / learning facilities
Access to public transportation/car share
Electric vehicle charging stations
Possibilities
Bare land strata or some other form of strata. Society to purchase and develop the land, including shared amenities, then sell the lots to private individuals who would then build their home on the lot within the design parameters of the community and city bylaws. (private ownership of the lot and home placed upon it, with community ownership of all common land and amenities under a strata).
Comprehensive Development Zoning as a possible vehicle for dealing with lack of current zoning around complete community (live+work+play) concept.
Possible financial structure of project (shares, equity membership, associate membership, etc) as a development company which may take the form of a Required Shareholder Loan by all Members, with the option of an optional Additional Shareholder Loan on a volunteer basis.
This page describes the ACE Society Concept, and goals and objectives are subject to change based on continued research into local and provincial regulations.
Would you like to know more?