The Board
Our core team
Only Members may act as a director of the Society;
The Board (being all of the directors of the Society) will be elected by the Members in accordance with the Society's bylaws;
Responsible for financial and management decisions of the Society;
Must collectively approve any new Member to join Society;
May collectively approve the invitation of a Subscriber to become a Member of the Society.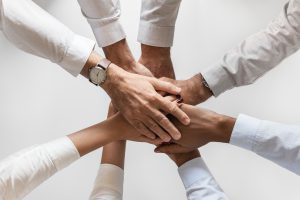 The Members
Helping us execute
Those that are excited about the project and want to be actively involved in the planning and feasibility stage of the project.
Must apply to ACES and be approved for admission by the Board of ACES.
Must pay a one-time non-refundable fee of $1,000 (per household).
May attend meetings, vote (one vote per household) and serve on the Board if elected by other Members.
If a development corporation is ever created (which is not guaranteed), members will be permitted to become shareholders.
The Subscribers
Our potential neighbours
Those wishing to be informed about the progress of ACES activities but do not want presently want to participate significantly in its activities.
Must apply to the Board of ACES to be admitted as a Subscriber.
Must pay an annual non-refundable fee of $50 per household.
May attend meetings but will not be entitled to vote or serve on the Board.
May be invited to become a Member by the Board, provided the membership fee is paid.