Who we are
ACES is a BC Society that was officially incorporated in December 2017. ACES was created to explore the feasibility of creating communities of people with small homes, and shared amenities to connect with each other and our environment. We are exploring our first project in the City of Maple Ridge, British Columbia.
The members of ACES currently meet to work on the next steps in the creation of our "Complete Community Project". Our working name was initially "The Shire" but after further research we decided our community would best be served by following the Ecovillage model and we have rebranded the project to BeeLiving Ecovillages. Our first project will the BeeLiving Ecovillage of Maple Ridge.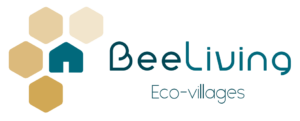 Where we are now
As of June 2023
We still planning and investigating but have moved on to some pre-development activities to evaluate the feasibility of our chosen land. A working concept of the future cohousing community was initially created by our group and was reviewed by experts. Following this we had an expert-led design workshop and a new, professionally created Site Design Concept by a certified architect has been presented and approved by the group. You can review the current Site Design Concept here.
We are very excited to continue working with our wonderful pre-development partners as we continue to move towards making our vision into reality. This working relationship has exceeded our expectations in many ways.
The current vision of the BeeLiving Ecovillage consists of small homes (on foundations) and perhaps some spaces for Mobile ADUs. While initially we evaluated selling units as small individually owned lots, a review of our needs to build according to geotechnical assessment suggests different housing forms could be more suited to the land and viability of the project.
We still plan for the community to include many shared amenities, such as a workshop, car share, and incorporating regenerative agriculture properties to help sustain and enhance the natural space to be built in. We also have experts that can help us with accessible design to enable aging-in-place and inclusive living.
We are a member of the Canadian Cohousing Network and are listed as BeeLiving Ecovillage/ACE Society on the Foundation for Intentional Community.
We have deepened our understanding of creating a sustainable community by attending:
2018 Canadian cohousing conference
OUR Ecovillage's 2022 Colloquium
2018 Small homes BC conference
touring Ecovillages such as OUR Ecovillage, Yarrow Ecovillage
We volunteer in businesses and not for profit organizations that support organic and regenerative agriculture farming and Shoreline cleanups. We've also established a library for the society with physical books on sustainable building and environmental practices.
We have met continually through the pandemic via Zoom twice a month.
We are still searching for people and families that want to participate. We cannot yet guarantee that this project is will move forward to construction, but we have taken many active and concrete steps and feedback from experts so far is positive for our success.
IMPORTANT NOTE:
CURRENTLY, ACES IS ONLY IN THE EARLY STAGES OF THE PROJECT AND THERE IS NO GUARANTEE THAT THE PROJECT WILL EVEN GET TO THE NEXT STAGE IN DEVELOPMENT OR GO FORWARD IN ANY WAY BEYOND THE SOCIETY'S FEASIBILITY AND PLANNING STAGE.
The Next Steps
ACES is actively engaged with qualified experts in geotechnical engineering and financing and pre-development of non-profit housing.
Our geotechnical engagements are nearing completion and we expect a final report and review soon. We've had an expert guided design workshop and will be presented shortly with an architectural concept for us to review and approve. This resource allows our program development partners to explore funding opportunities to help support the viability of our initiatives. These include sustainable building, long-term affordability, and locking in cost-savings for future generations.
We've revised our plans to create a development corporation in the near-term, and instead are working as a self-funded society as it gives us the greatest flexibility to move forward according to our experts. We may still create a development corporation in the future, but this legal structure currently allows us the greatest array of choice before we move forward.
ACE Society Values
Positive visioning – creation of tangible, clearly expressed and practical visions of the community beyond its present-day dependence on fossil fuels.
Being inclusive for all ages and economic status and include land ownership and rental capabilities.
Building community resilience – utilizing a wide range of amenities and complete community design principles.
Building financial resilience – less consumption, and smaller lifestyle footprints.
Fostering inner mindset transition – recognizing the challenges we face are not just caused by mistaken technology, but as direct results of our loss of connection to each other and our environment.
Applying subsidiarity – empowering the community at the lowest possible level so that change happens at the most appropriate, practical level.
We oppose all forms of discrimination, and support the UN Declaration of Human Rights (General Assembly resolution 217 A (III), 10 December 1948).
Find out more about our different roles